As you may have heard, not only is the party of the year on water, it's about to go down this upcoming Saturday. Once again, Husa Sounds and FrontRite get together to bring another unique and crazy experience to your local evenings, this time on a 4 hour boat ride [ Click here for event ] . Decor, concept  & musical direction will be catered by the innovative and gifted Bohõ crew, bringing in unprecedented positive vibes and talent.
2016 was a big year for Bohõ: the collective strived to feed the Montreal underground music scene with new experiences and values, and it succeeded beyond expectations. It has gradually received waves of recognition and credibility after the execution of several events that left attendees with enthusiasm, smiles, and the urge to continue exploring exhilarating experiences. Bohõ's been a bit quiet this summer, only to focus on assembling the best possible content for the steps to come, guaranteed to leave a mark on your future evenings out. August 19th will be the opening act of this year's unforgettable Bohõ experience, showcasing the potential of what's ahead for the collective – right before your eyes.
Hop along the sunset boat cruise and its guaranteed excellent cocktail of vibes, music and mood, served up by an electrifying lineup: In2Deep, Debbie Doe, Jimmy Be and Duchesse. Just those names and the atmosphere these musicians have proven to bring to their performance spaces should be enough to give you an idea of what to expect… Dive deeper into this fruitful collaboration by checking out last event's immense success, where we adventured through the colourful wilderness of the city and partied in the woods, solely surrounded by blissful vibes and delightful scenery.
You'll be able to enjoy food on board, as well as fresh fruits that'll be handed out at some point, so stay tuned for refreshments! Naturally, the bar will be open and serving drinks as soon as we depart towards our sunset journey. Music will kick off with a b2b from the two exceptional Bohõ curators Debbie Doe & Duchesse – they're here to take you on a trip, fuelled by deep dubby vibes and mind-altering grooves. Following them, coast along with L'Enfant Terrible Records label bosses 'In2deep', known for a uniquely entrancing deep sound and collection of musical gems that'll have you mesmerized. Bringing up the rear, we have no other than Jimmy Be, presenting a deep erotic set that's here to tease your ears, senses and desires.
The boat will depart at 5pm and return to dock at 9pm. If you don't want to miss the experience, please make sure to be at the dock for 4:30pm. Meet up and pregame all you want but remember to BE ON TIME – we want all of you aboard yet we'll have to leave without you if you're late. Tickets are limited as the boat has a maximum capacity, so don't sleep on buying yours if you don't want to stay on the land as we coast away – make moves fast 'cause we're almost sold out! See you on the waters!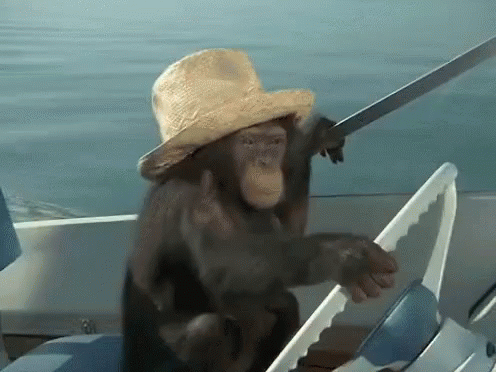 Click [ HERE ] To get your tickets
Article by Lola